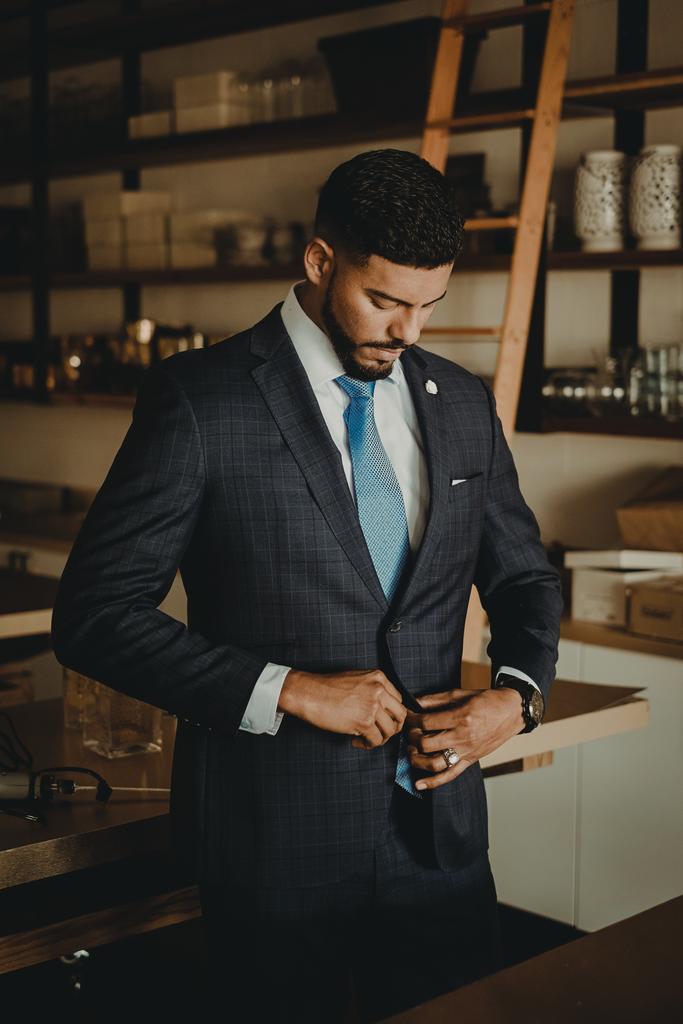 GETTING THE BEST FROM YOUR WARDROBE
Knowing what works and what doesn't is key to getting the best from your wardrobe
TALL & SLIM
Avoid pinstripes, they emphasise the narrowness
Jackets should accentuate width, loose waist, flap pockets with maybe an outside ticket pocket. Double-breasted jackets are ideal
Wear pattern fabrics
Single-breasted button 3 is fashionable but tends to lengthen the body
Avoid shirts with long collar points and narrow ties as they make the face look longer. Try instead a Windsor spread collar.
THICK-SET
Avoid any check designs and wear instead pinstripes and chalk stripes
Jackets could be double-breasted as they can cover any corpulence and the peaked lapels move the eye upwards from the waist
Wear medium to dark colours
Avoid button down or spread collar shirts, instead wear longer collar points with a bold design tie. But be sure it is long enough to reach your trousers!
SHORT
Pinstripes and narrow chalk stripes flatter the figure
Jackets should be single-breasted button 2 or 3, avoid double-breasted
The jacket length should be shorter as it lengthens the legs, making you appear taller
Shirts should with longer pointed collars with small tie knots.
ATHLETIC
Jackets should be single-breasted with a long lapel
Dark colours minimise any bulk
Because of broad shoulders and a narrow waist, all garments should be made-to-measure to achieve the optimum fit.